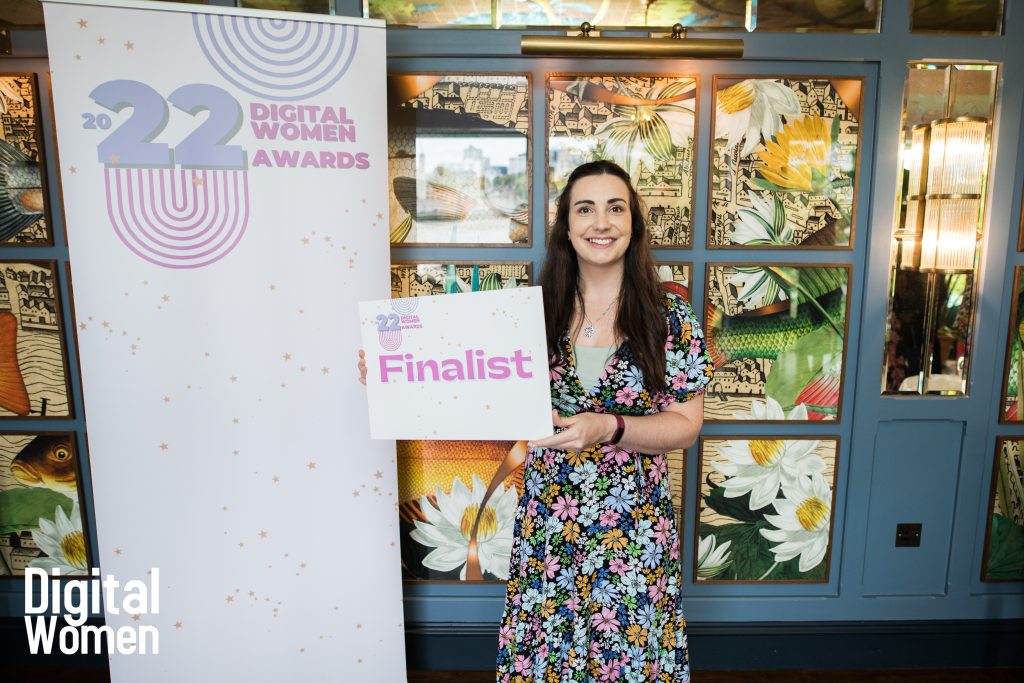 Air Marketing's Verity Studley-Wootton announced as one of 50 Digital Women to Watch at the 2022 Digital Women Awards.
The Digital Women Awards celebrates women from their community and beyond who are doing incredible work in digital and business. The Digital Women Awards are open to any and all women working in digital industries and entrepreneurship, and entrants go through a rigorous judging process by their esteemed panel.
Lucy Hall, Community Lead and Founder of Digital Women said:
"We are really excited to celebrate once again all of the incredible women going over and above and doing truly amazing things in the digital space. This is a significant time to celebrate businesswomen, entrepreneurs and all people in digital industries, I'm so glad we get to recognise all of these fantastic achievements from our community and beyond at the Digital Women Awards 2022."
About Verity
Verity is the Head of Marketing Services at Air Marketing – a full-stack, outsourced sales and marketing agency, based in Exeter. In addition to leading the day-to-day business operations, Verity is passionate about using the best marketing techniques to reach, attract and convert prospects for her clients to deliver results. Ultimately, if it doesn't drive opportunities, then for her, it isn't marketing. Verity prides herself on living these values every day as well as being a great communicator to clients and her internal team. She champions the continuous professional development of the team at Air and is always seeking to further her knowledge and enhance her skills within marketing so that Air can remain on the cutting-edge of the very best marketing practices that will achieve the results her clients are looking for. Verity is also a Chartered Institute of Marketing (CIM) qualified marketer and the Communications Ambassador for the CIM South West Board. This voluntary role sees her representing the views and hearing the opinions of other marketers in the South West to best serve CIM members.
About Digital Women
Digital Women is an online skill-sharing community where women can learn new and improve their existing digital skills, while being supported and inspired by other women.
The mission of Digital Women is to inform, educate and empower as many women as possible through digital skills. We want to help close the digital skills gap and ensure women are valued and respected in the ever-growing range of digital industries. The Digital Women Awards are a celebration of the people making waves in digital and business. The 2022 Awards ceremony took place in London on the 14th October 2022.
To join the conversation, get involved and help support their mission, visit:
www.digitalwomen.live | www.digitalwomen.club | www.digitalwomenawards.com