You're planning on refreshing your company website. You're already aware of the benefits it'll bring your business and how it can boost your online conversions.
However, if you're going to put all that time and effort into updating your website, you need to make sure it's being delivered to your target audience. That's where an SEO refresh comes in.
Not sure where to start? We've created this handy step-by-step guide for conducting your website SEO refresh: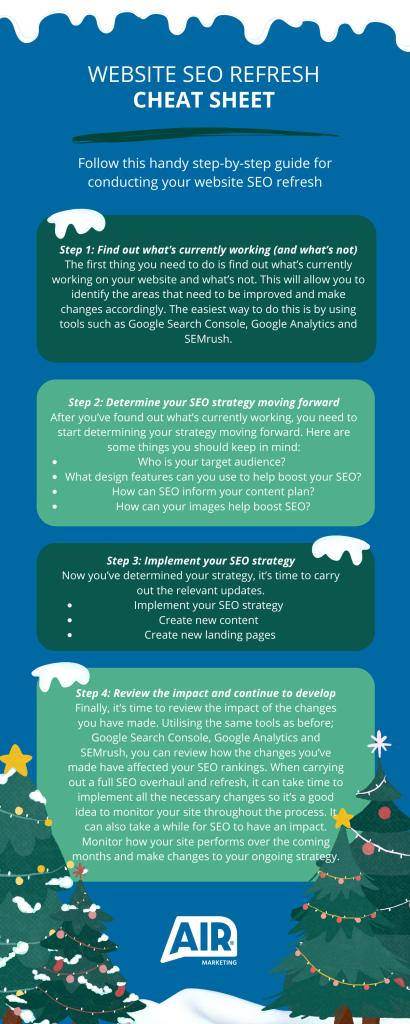 To learn more about the importance of keeping your SEO up-to-date, or what to consider when carrying out SEO updates, read our article.