Pledges from local businesses
Delegates attended a sold out event

Founder & CEO, Air Marketing
"Air Marketing were crucial to the success of the Tribe initiative. Working with us from establishment of the brand through to growing a following, and being a key player in putting together the launch event. This initiative within Exeter really was a unique opportunity to make a difference to local businesses and we'd highly recommend working with Air if you're looking to see results from your marketing.
Tribe is a not-for-profit initiative driven by Air Marketing in partnership with Exeter Live Better, Exeter City Council and Exeter Chamber of Commerce.
Tribe's objective is to drive Exeter's economic growth by decreasing the amount of trade that leaves the local area, strengthening the local supply chain.
They approached marketing services to create a brand, a website and a complete marketing plan to help Tribe launch and then grow their influence and drive pledges from local businesses that they would switch to one local supplier in the next six months.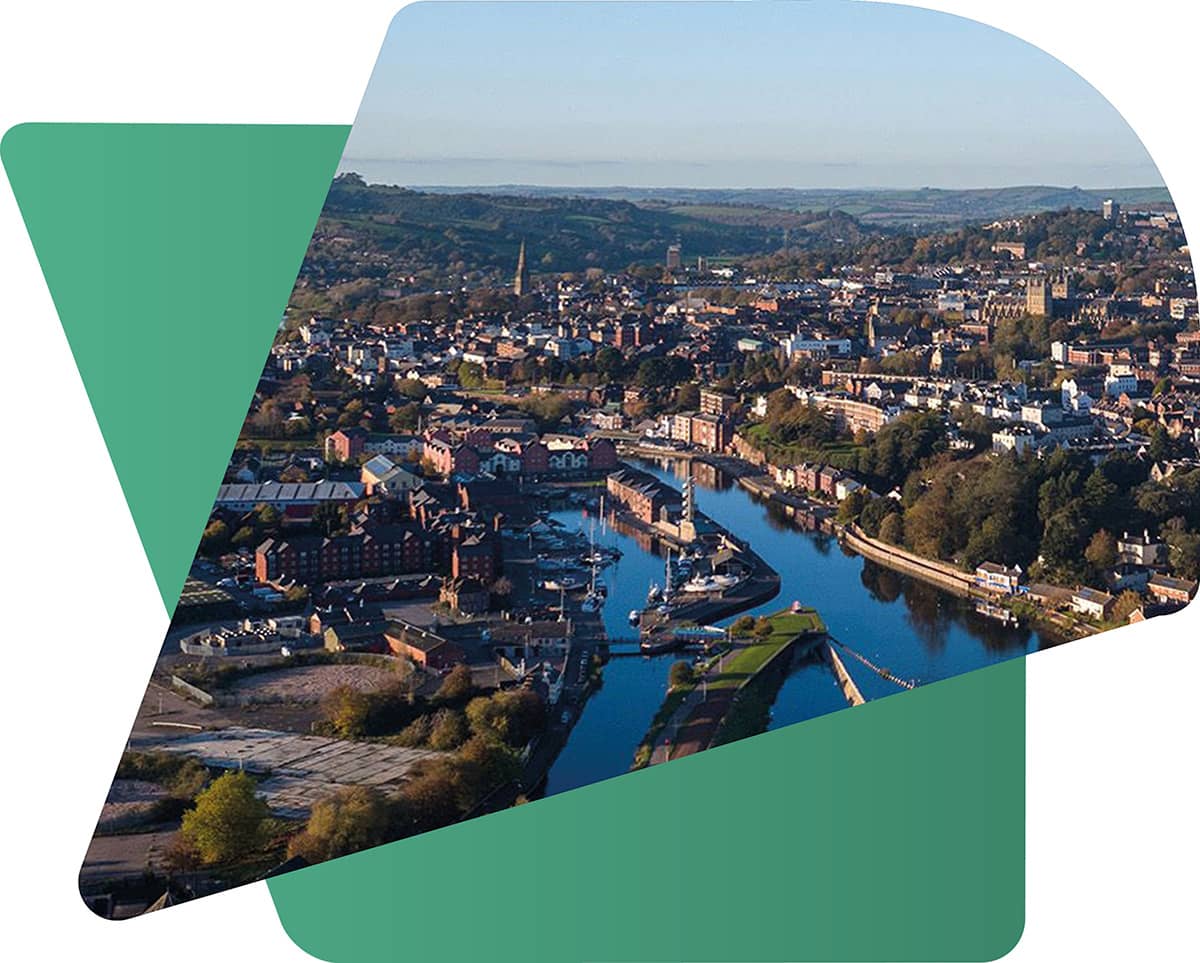 A strategy to drive local engagement
We worked as a full-service marketing agency for the Tribe Project. Consulting with the partners to create a marketing plan that would help them strengthen their local reputation, create clear messaging that would resonate with local businesses and highlighting the opportunity to develop a thriving local economy:
We developed the brand, logo and website and created an entire marketing strategy, including:
Creating partner and sponsor sales presentations
Developing sponsorship and partnership collateral
Creating all social profiles and ongoing management of social content, scheduling and responding as the brand
Designing and delivering a programme of awareness-building events
Collaborating with third party agencies to create podcasts, PR, speaker opportunities and media coverage
An email marketing campaign to drive survey completions
Promoting Tribe's pledge initiative to local businesses and capturing their details on the website
Managed, designed and published a report analysing the data captured, key metrics and insights
Planning and organising the launch event at Hotel Du Vin alongside networking events locally in Exeter
Writing and managing the entry into the Exeter Living Awards, which saw Tribe as a finalist
Tribe were very pleased with the traction and engagement achieved in the first year, with a highlight as a finalist in the Exeter Living Awards 2020, in addition to the results in our highlights section.
Get in touch today. Our experienced team are happy to guide you through the process.