We're living in an exciting age of advertising, so there's no doubt that you've recently come across a piece of highly creative and snappy marketing and thought  'I wish my company could do something like that'. The good news is, that no matter what industry you operate in, you can! Thinking outside of the box and being brave with your sales and marketing has many benefits that can drive revenue growth.

Let's delve into some of them:
Standing Out From the Crowd
CPB London's 2022 International Women's Day Campaign around breaking the gender bias was built around a nationwide study that said 39% of primary school aged children still believe that mothers should look after babies and do the housework, whilst fathers should go to work.
They produced a series of bold text-only posters that challenge instant biases with copy such as 'Imagine a CEO. Is it a man?' and 'Imagine someone crying in the office. Is it a woman?' They also launched a children's colouring book alongside this that went further in challenging traditional gender roles.
This campaign made them stand out from their competition and differentiate their brand as a disruptor within the industry. It also introduced them to a wider audience, including people who would not have been aware of their brand otherwise.
Increasing Brand Awareness
What feelings do you want to evoke when people think of your business? Boring, dated, 'had its day'? Didn't think so.
Your brand identity is the key to resonating with your target audience and driving more sales.
Take the latest British Airways campaign, for example. They've put a series of billboards up around the UK encouraging people to take their holiday seriously with a series of tongue in cheek out of office emails such as this one: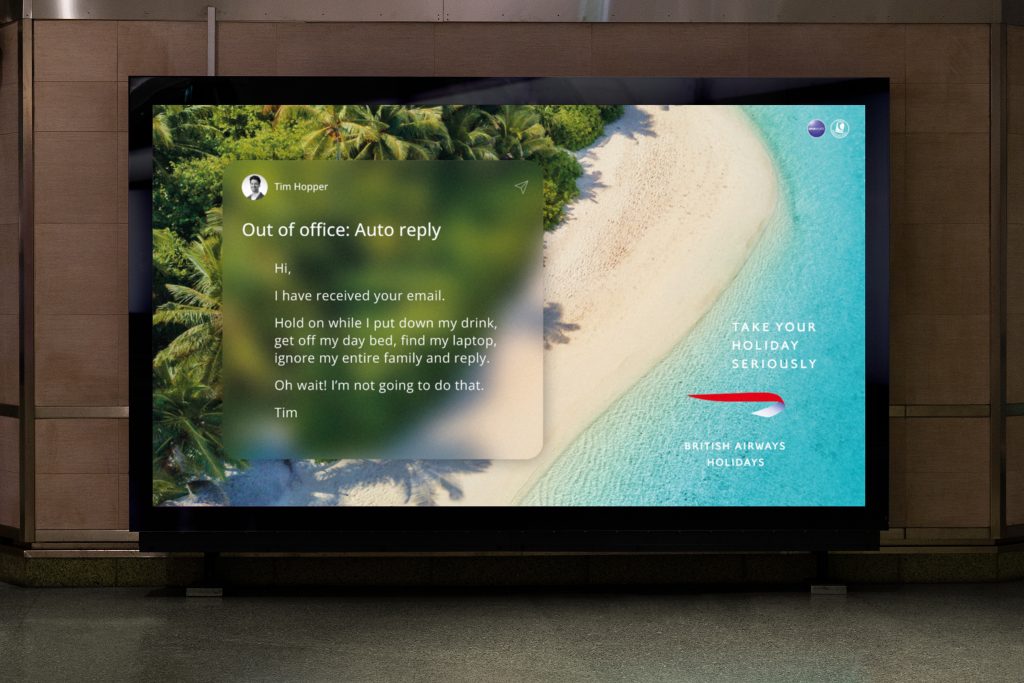 They are implicitly driving sales by subverting expectations and relating to their audience's desire to book holidays in order to switch off from their everyday working lives.
How relatable are your current marketing and sales materials? How could you appeal to your target audience more closely in your next campaign?
Building Trust with Your Potential Customers
By being bold and assertive with how you sell your products or services, you display a confidence in them that attracts interest and can lead to sales. Take this recent #RaiseYourArches advert from McDonalds. It doesn't feature a single product or restaurant shot. It doesn't even feature speech. It uses clever body language and their iconic golden-arch branding to show how people may communicate that they want a McDonalds.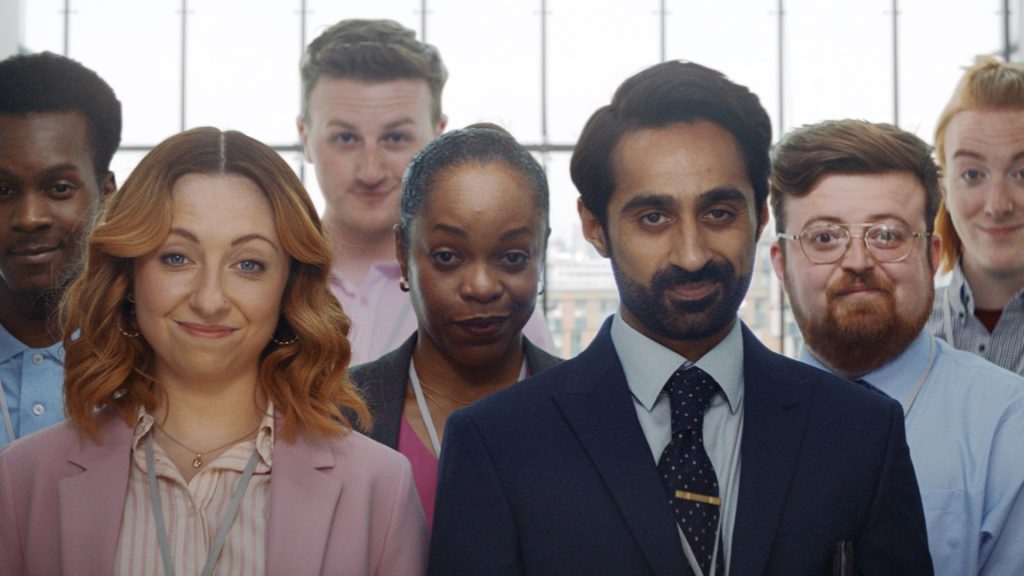 McDonalds know that they don't always have to use product imagery in order to sell burgers – they can instead focus on the feelings their food and the experience of eating it offers.
Consider how you could demonstrate confidence in your products or services within your marketing or sales collateral.
Increasing Sales Through Scarcity
KFC's double down burger is one of its most popular menu items. But it's not available all year round. The fast-food chain only makes it available for limited 5 week periods and when it's on sale, it accounts for roughly 5% of its total revenue. The fact that it's never clear when the burger might be returning to the menu, drives sales from satisfied customers who have previously enjoyed it. The product has a loyal customer base which means KFC can expect increased revenue over time, so long as they keep selling it.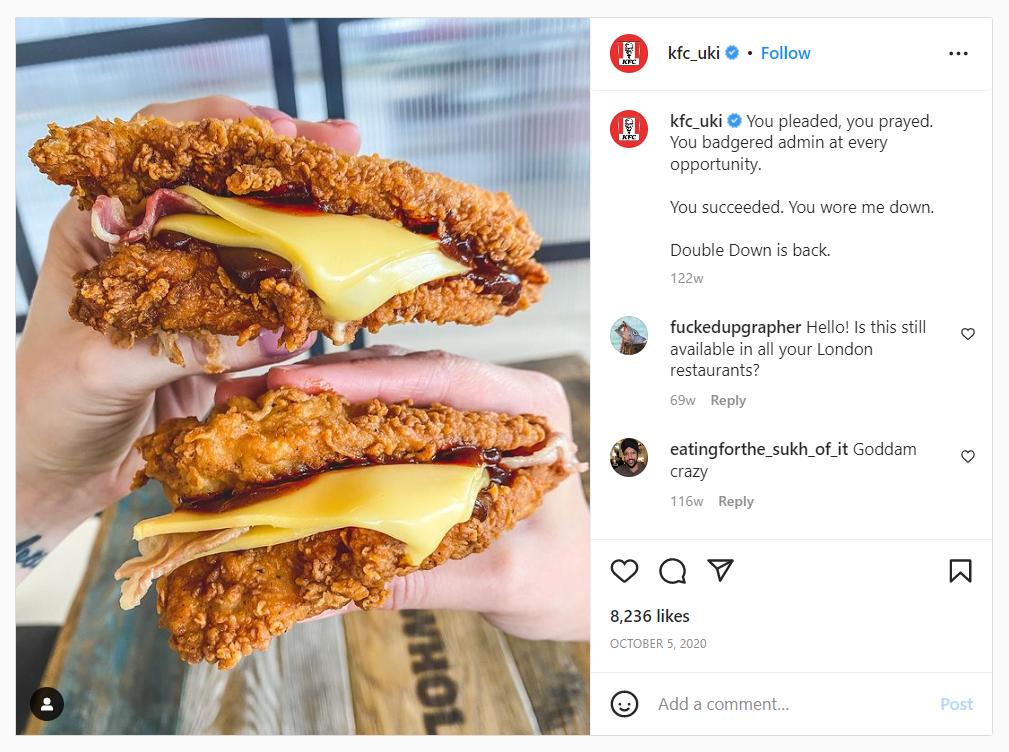 How could you replicate this sense of urgency to motivate your ideal customers into action? Could you create exclusivity around a product or offer a lucrative limited time deal? The bolder, the better!
Leading Not Following
The release of the John Lewis Christmas advert is a highly anticipated event in the festive calendar. Viewers have come to expect a highly emotive and heart-warming tale that evokes the yule-tide spirit of giving. Hailing back two decades, this format has now set a trend with lots of other retailers now following suit with story-telling adverts in a similar format. This powerful story-telling format increases brand awareness and can be effective in driving sales, especially around the all-important festive period.
How could your business lead rather than follow with your sales and marketing processes? Could you offer added value that your customer base wouldn't be able to find anywhere else? How could you inject freshness into your industry?
Being brave with sales and marketing isn't something that's exclusively reserved for the titans of their industry. In being bold and making your offering stand out from that of your competitors, you'll force your audience to sit up and listen to what you have to say.
In thinking outside of the box with how you market and sell to your audience,, you will undoubtedly  achieve a wider reach, build trust, and ultimately generate more opportunities for revenue growth. So be brave with your ideas, make the sky your limit and then go a bit further. In today's oversaturated digital world, who dares wins!
Is your business ready to be brave and sell more, but in need of some guidance on how to execute this strategy? We're here to help. Get in touch today to find out how we could guide you through the process and help you to generate more revenue opportunities.