Re-play our FIRST live roundtable event of 2023, where we brought together some of the bravest marketers and personal brands to discuss the power of being brave in the world of sales and marketing.
Our panel of experts shared their experiences and insights on how taking bold actions and embracing risk can lead to greater success.
Featuring:
– Bethany Joy – Brand Voice Strategist
– James Brooks – Founder of Team Brooks
– Lewis Kemp – CEO at Lightbulb Media
– Matty Potter – Illustrator & Animator at Offended
They covered:
✔️ The role of bravery in innovation – how can companies balance the need to try new things with the need to protect their reputation and bottom line?
✔️ Impact on customer trust and loyalty – how can companies build trust with customers while taking risks and trying new things?
✔️ Use of data and analytics – how can businesses use data to inform their approach and mitigate potential negative outcomes?
✔️ Potential benefits and drawbacks of "playing it safe" in marketing – in what situations might a conservative approach be more effective?
✔️ The role of leadership in promoting a culture of being brave – how can leaders encourage their teams to take risks and try new things.
Take the opportunity to learn from the best and gain valuable insights on how to take your brands to the next level.
Who is it for?
Founders & CEOs
Sales & Marketing Leaders
Revenue Leaders
Sales & Marketing Managers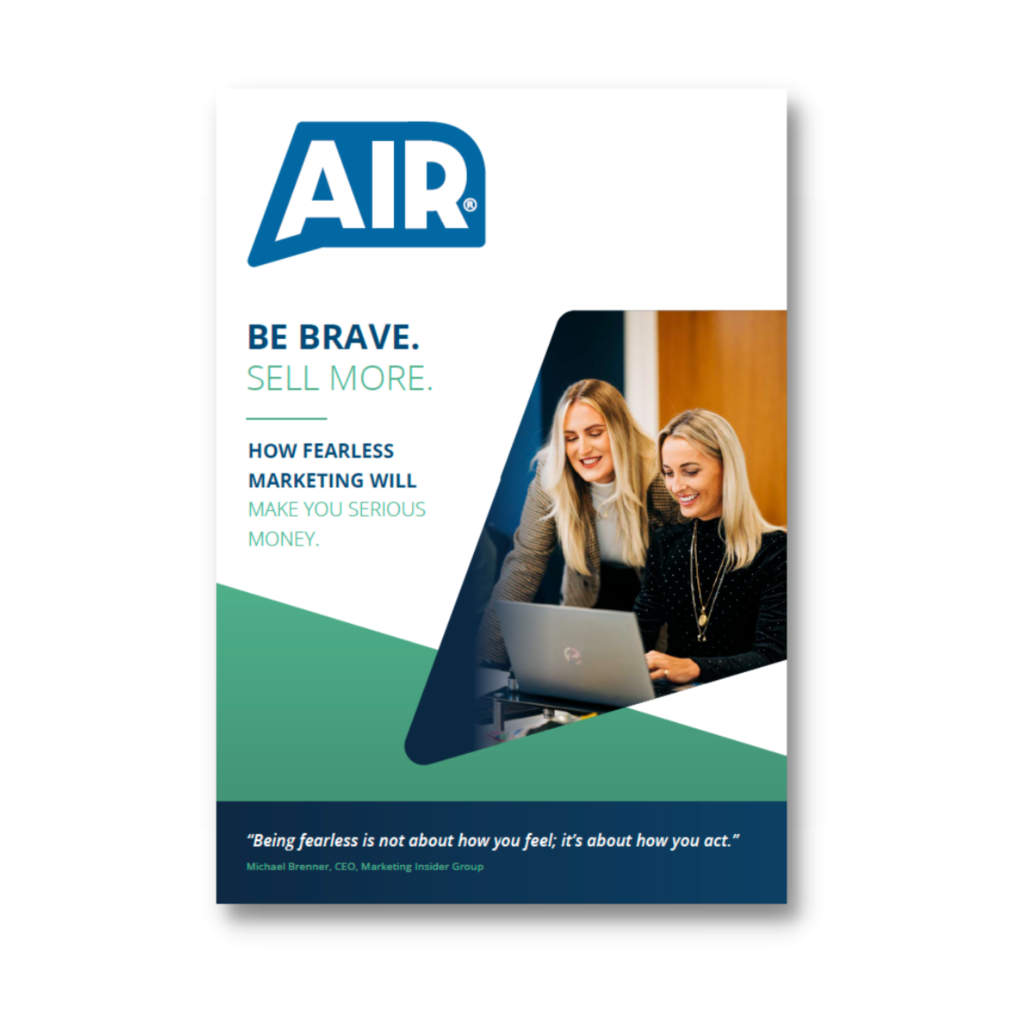 We've pulled together 4 lessons to help you think differently about your marketing strategy, ultimately resulting in more sales and long-lasting relationships with your ideal customer. Just fill out the form below to receive your copy.