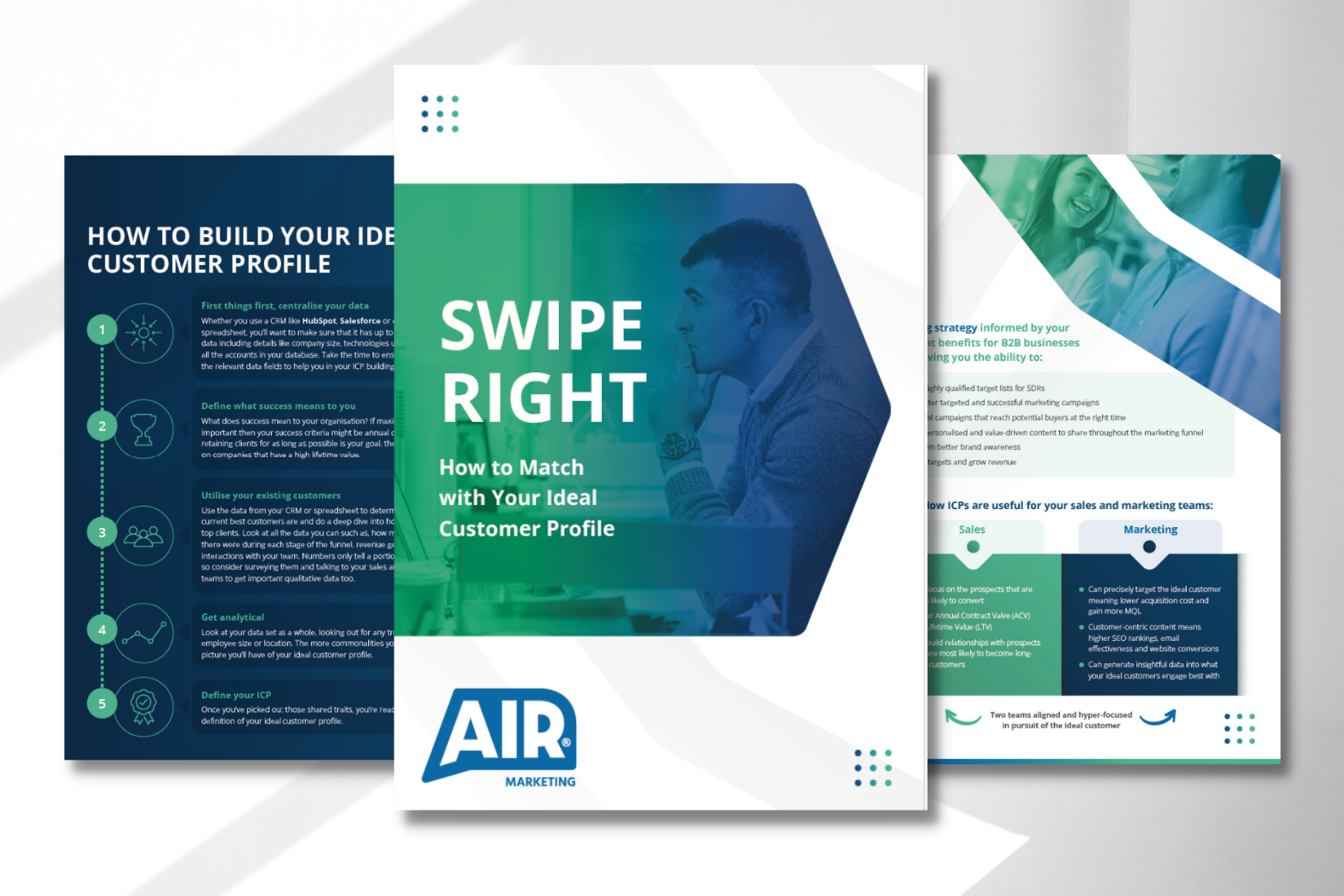 Wouldn't it be amazing if everyone wanted to buy your product or service? It would certainly cut down on all the time, money and effort needed to discover who your ideal customers are and how they like to be sold to.
In reality, even the most successful companies recognise that they can't appeal to everyone. If you offer a specialised solution tailored to a specific industry, your customer base might be smaller but fiercely competitive. Alternatively, if your product has broad appeal, you might struggle to reach everyone who could benefit from it.
If you've had enough of feeling your way around in the dark and would like someone to turn on the light and show you how to precisely target who you're going after – this guide is for you.
Swipe Right: How to Match with Your Ideal Customer Profile is a guide by Air Marketing, designed to help you understand what an Ideal Customer Profile is, why it matters and how to build your own, to effectively drive revenue for your business.
Get your FREE copy of the guide by completing the form below.